According to the Centers for Disease Control and Prevention, 1 in 6 children ages 2-8 have a diagnosed mental, behavioral or developmental disorder (2019). Experts believe the rise is partly due to increased stress in children and families (DeAngelis, 2004). As a practitioner, I see these issues firsthand. It shocks me to see young children, as young as 5 years old, experiencing such emotional stress that it actually interferes with their ability to engage in daily tasks that should come naturally such as interacting with peers and learning in school. I've always envisioned childhood as a "rainbows and butterflies" stage in life, full of laughter, joy, and love, yet now it's often ruled by fears and worries and not wanting to go to school or play outside with friends.
With more childhood diagnoses of depression, anxiety, ADHD, emotional disturbance, oppositional defiant disorder, it is necessary that we as health care practitioners, parents, teachers, and families take a proactive approach and teach coping skills necessary to function with the stresses of daily life. It's also important to identify these social, emotional, and behavioral issues in our children as early as possible and provide early intervention for the most productive outcome.
There are a variety of therapies and interventions for the behavioral and social/emotional aspects of mental health problems that can positively impact children's well-being. I'd like to bring to light not so much of an "intervention" per se, but more of a way of life.
Practicing Mindfulness.
Mindfulness is intentionally being aware of one's own body, paying attention to the present moment without judgment and being fully acceptant of one's perceptions which leads to reduced emotional distress (Wedge, 2018). We can model mindfulness strategies to our children and practice what we preach. Being mindful of our thoughts, feelings, and actions can happen daily and be a universal, preventative approach to establish foundational coping skills in all of our youth.
Research shows benefits for children include positive effects on mindfulness, executive functioning, attention, depression, anxiety/stress and negative behaviors (Dunning, Griffiths, Kuyken, Crane, Foulkes, Parker, & Dalgleish, 2019). In addition, it can help with social/emotional skills including feeling more in control, forming relationships, managing difficult feelings, and creating calmness and empathy (Baer 2003; Salmon et al, 2004 as cited in Weare, 2012).
You may be thinking… how do we have time to be present in the moment when we're feeding the dog, packing lunches, working in the office from 8-5, picking up kids from 3 different locations, throwing dinner in the oven, completing the bedtime routine to make sure everyone is getting their 8 hours of sleep (which is oh so important), while simultaneously making sure your marriage and life is not crumbling to pieces? It will take practice…probably lots of practice.
A few kid-friendly mindfulness activities you can easily incorporate into your daily routine (even if it's just for a few minutes):
Just breathe- it's as simple as sitting down and focusing on the sound and feeling of your breath throughout your body
Belly breathing – both hands on belly, inhale and watch your hands go outward, exhale and watch them return 
Practice gratitude, words of affirmation, and kind thoughts. A must watch–Talk about positivity (https://www.youtube.com/watch?v=qR3rK0kZFkg)!! Seriously though, a few positive words to yourself in the mirror can really set your mindset for the day.
"Color your feelings" with different colors for different emotions
Squeeze & release – tense different parts of the body for 5 seconds then release
Create a fist with your hand and when you exhale let one finger out, inhale, then exhale and let the next finger out (slowly)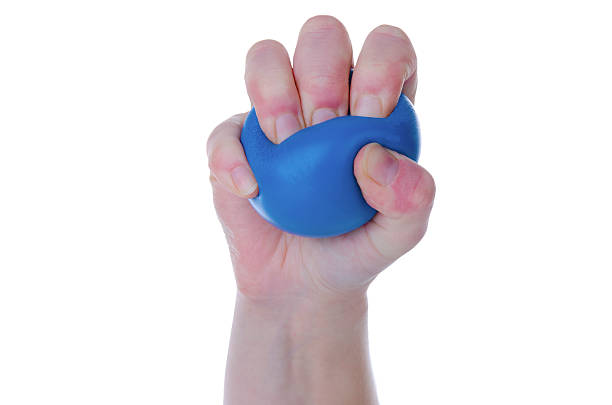 Our society puts so many demands on us and kids, and we need to allow ourselves to take the time to stop and be present with ourselves, our children, and our families.
"In today's rush, we all think too much — seek too much — want too much — and forget about the joy of just being." ~Eckhart Tolle
References
Centers for Disease Control & Prevention (2019, April). Data and Statistics on Children's Mental Health: Facts about mental disorders in U.S. children. Retrieved on July 5, 2019 from https://www.cdc.gov/childrensmentalhealth/data.html
DeAngelis, T. (2004, Dec). Children's mental health problems seen as 'epidemic'. Monitor on Psychology, 35 (11), 38. Retrieved on July 5, 2019 from https://www.apa.org/monitor/dec04/epidemic
Dunning, D. L., Griffiths, K., Kuyken, W., Crane, C., Foulkes, L., Parker, J., & Dalgleish, T. (2019). Research Review: The effects of mindfulness-based interventions on cognition and mental health in children and adolescents – a meta-analysis of randomized controlled trials. Journal of child psychology and psychiatry, and allied disciplines, 60(3), 244–258. doi:10.1111/jcpp.12980.
Weare, K. (2012, April). Evidence for the Impact of Mindfulness on Children and Young People. Retrieved on July 5, 2019 from https://mindfulnessinschools.org/wp-content/uploads/2013/02/MiSP-Research-Summary-2012.pdf
Wedge, M. (2018, Sept). 7 Ways Mindfulness Can Help Children's Brains. Psychology Today. Retrieved on July 5, 2019 from https://www.psychologytoday.com/us/blog/suffer-the-children/201809/7-ways-mindfulness-can-help-children-s-brains